There are so many great children's books out there. Of course it's a matter of preference, but there are definitely those that stayed in our memories, and it's a thrill to get to pull them out and enjoy them again as we share them with our kids. We'd like to share our faves with you, and we'd love to hear back on yours!
Urban Suburban Mommy Elisa shares:
We had a huge library of the Little Golden Books series, and then loads of big compilation books as well as some very sweet short stories. Our bedtime ritual always included a story – which was rarely told from a book. My dad had the most amazing imagination and would make up the most magical tales. Though they're some of my most cherished childhood memories, there were times he read us books, and when he did, he did all of the voices too!
When the Beezles Got the Measles by Arthur Beckerman
Hands down, this is my absolute favourite book from my childhood. Anyone else remember this one? It was Beckerman's only published work, ever. It's out of print and worth $250+ in mediocre condition. I found this out while searching it out for my boys – and I was heartbroken. I thought it was gone forever – until last summer when it came up and my sister let me know she'd kept it!
Green Eggs and Ham By Dr. Seuss
I think every kid remembers their feelings about the feel-good funny rhymes and nonsensical sensations of Dr. Seuss. You can pick any one you want, this one's my most loved. I do great voices, my dad would have been proud.
The Complete Fairy Tales of Hans Christian Anderson
I actually hid this book, and it was years before I'd revisit it after my dad read us The Red Shoes. While some of the stories are lovely – The Ugly Duckling, Thumbelina – The Red Shoes was most definitely not. I may still have nightmares about those dancing feet. Maybe not a favourite, but it had such a huge impression it had to make my list.
Aligator Pie by Dennis Lee
Something about whimsical rhyming has always thrilled me. I love the poems in this book. I loved when they were read to me. I love reading them to my boys.
Charlie and the Chocolate Factory by Roald Dahl
This was the book that made me start reading. It didn't have pictures. It was long and it was such a surreal, wholly enjoyable story that I had to read ahead and forced myself to figure out the words on each page. I can still remember lying on my bed, refusing to go out to play so that I could read just a few more pages about the Oompah Loompahs and Mike TV. I've read it to my boys. Twice.
(It's killing me to limit my list to 5. Only 5? I'd have to mention: Goodnight Moon, Paddington Bear, Little Women, Little Mr. and Miss books, Charlotte's Web, Peter Rabbit, Where the Wild Things Are or Anne of Green Gables!)
Suburban Mommy Michelle Shares:
I absolutely loved listening to stories as a child. I still love reading as an adult, but definitely don't have the time right now to do a novel justice.  Instead, I revert back to the joy of reading with my 4 year old and relish the look in his eyes – full of wonder and awe.
Like Elisa, I absolutely adored Green Eggs and Ham as a kid, and now it is so much fun to read it with my son. In fact, I definitely recommend investing in a set of Dr. Seuss classics.  Oh The Places You'll Go with your child's imagination…
Bread and Jam for Frances by Russell Hoban
I distinctly remember asking mom to read Bread and Jam for Frances over and over again. I loved this book!  I haven't had a chance to dig it out of one of the boxes in my basement as of yet, but it is a perfect and timely book to read to my picky toddler. Like Frances, my son only wants to one thing – his vice isn't bread and jam – it's pasta.
Amelia Bedelia by Peggy Parish
Amelia is such a funny and loveable character. Her comedic domestic adventures definitely teach children to learn the subtle differences between literal and figurative speech. Amelia Bedelia is part of a series of great books, and I definitely recommend them all! I heard rumblings of the books being turned into a movie a few years back but have yet to see anything on the big screen.
Snowy Day by Ezra Jack Keats
Snowy day is such a magical and beautiful book.  In fact, Keats received the 1963 Caldecott Medal for his illustrations in the book. You actually feel like you are part of a snowy day as you turn the pages. A dear friend bought this gem for my son as a birthday gift.  My son loves reading it and so do I!
Clifford the Big Red Dog by Norman Bridwell
Who doesn't love a big red dog.  I actually remember reading several of the books from the series in French. Whether in French or English, the Clifford books are great.  Clifford has since been transformed into a television series.
The Neverending Story by Michael Ende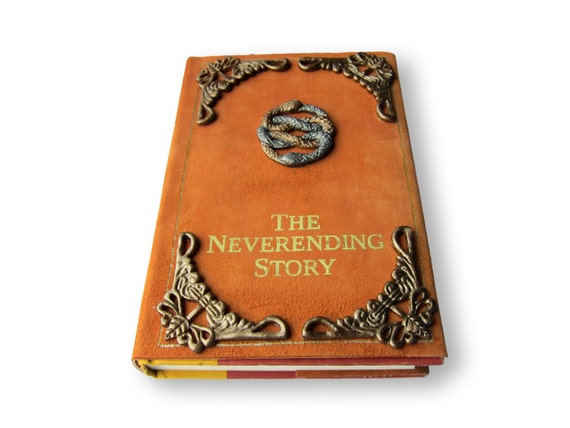 My mom was the story teller in our family.  But I was actually introduced to The Neverending Story by my grade 3 teacher Ms. Bananazak (I think I spelled that right).  Every day, Ms. B would bring out a this stunning book and read a chapter to us, as we sat around in a circle.  I was completely captivated by this book.  I couldn't wait for story time each day.  The Neverending Story was turned into a film which I did watch and enjoyed.  I was a bit scared and scarred by the Oracle. Regardless, this book is a must read!
(Like Elisa I could rhyme off a pile of titles because clearly I was a book nerd – loved Judy Blume's Are you there God It's Me Margaret, Gordon Korman's No Coins Please, Shell Silverstein's Where the Sidewalk Ends, Dennis Lee's Jelly Belly – yes I could keep going!)
What books would you recommend to add to the list?